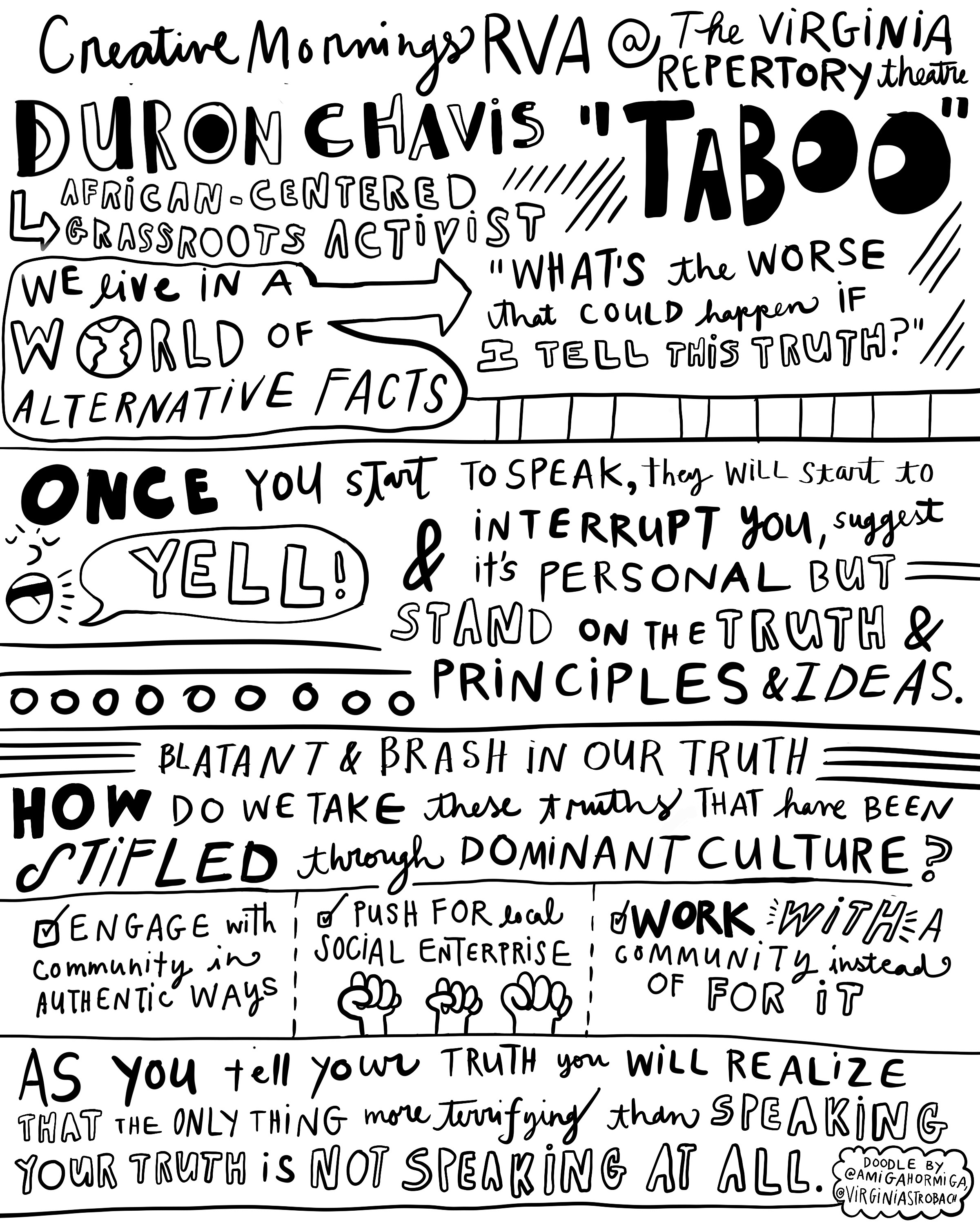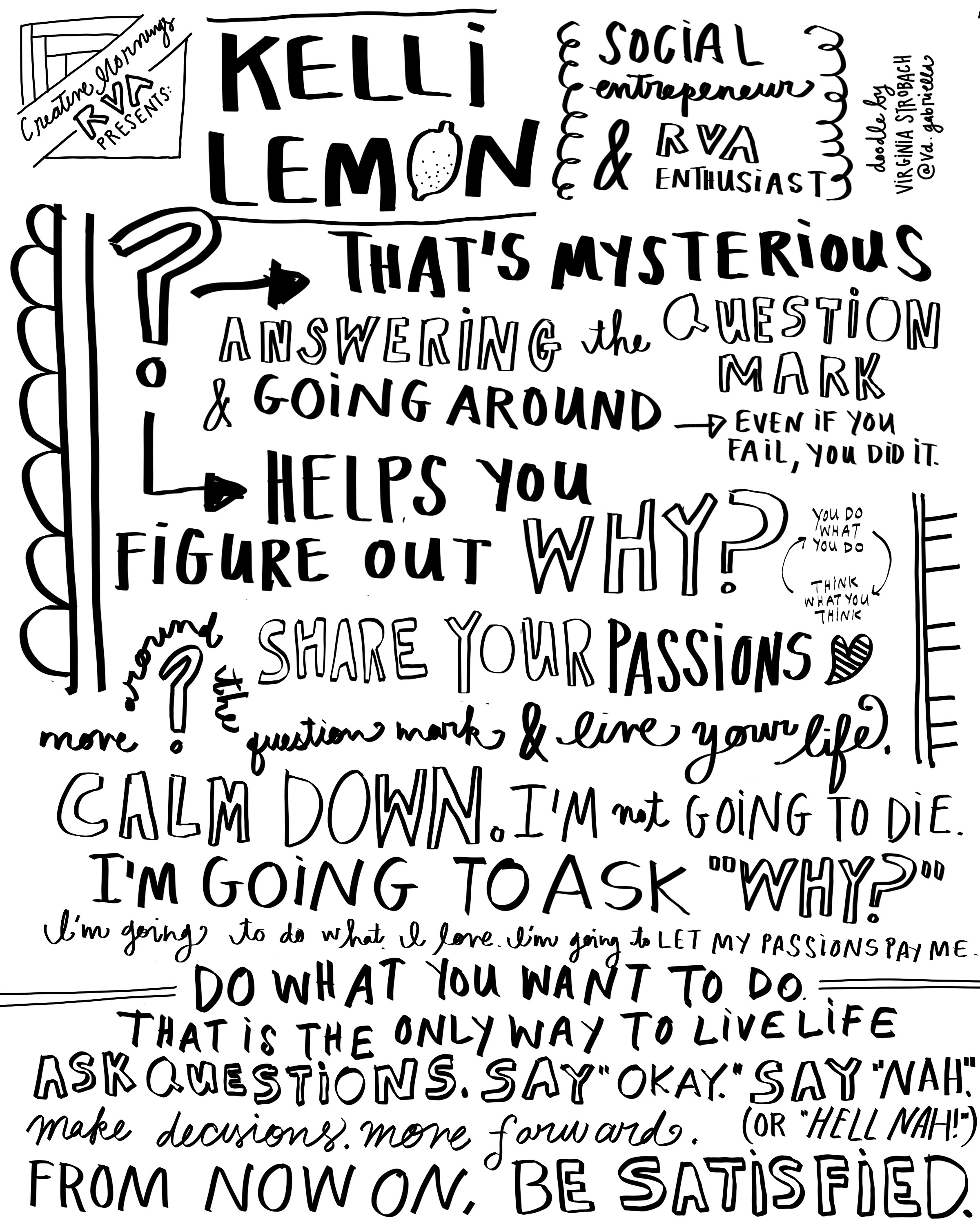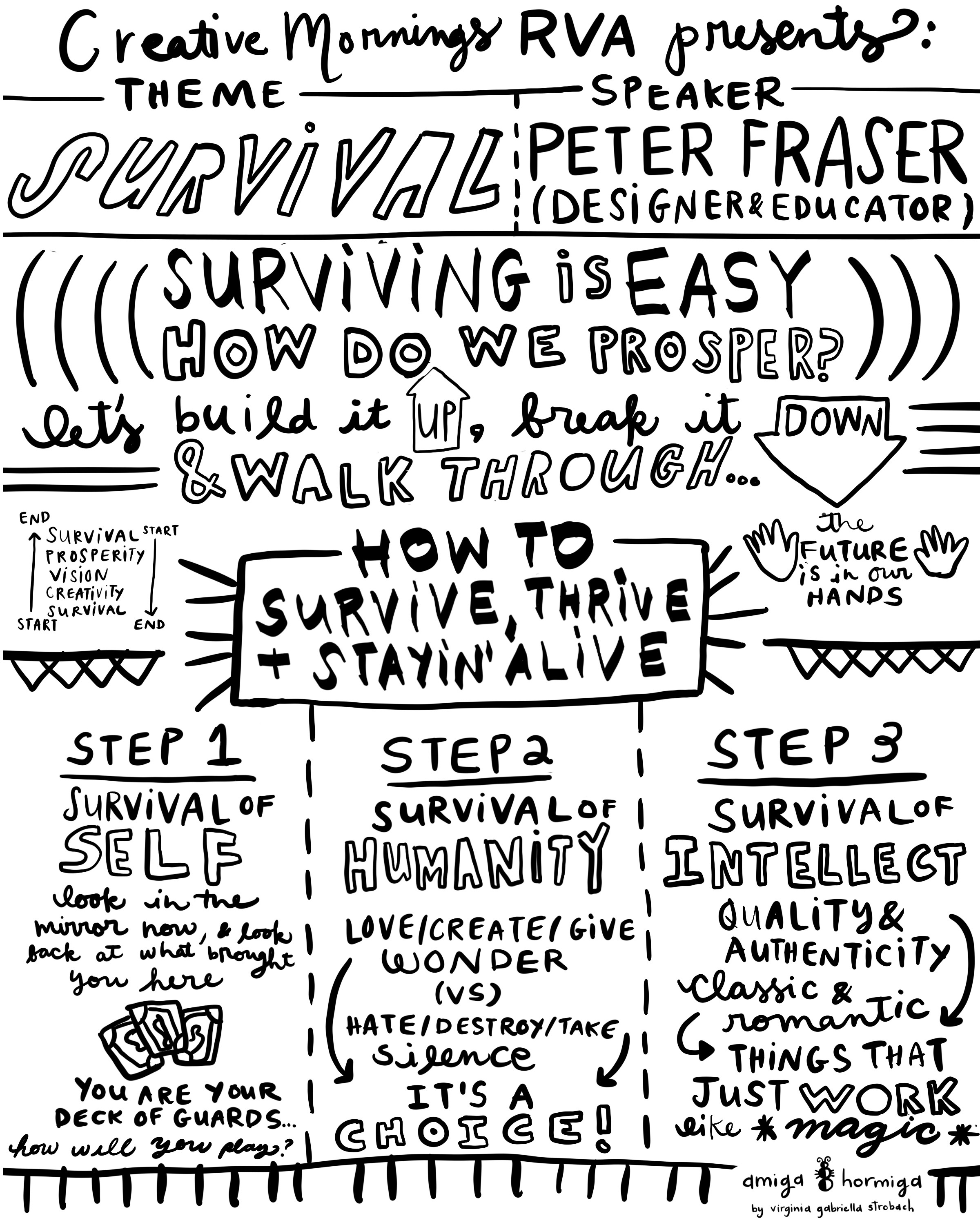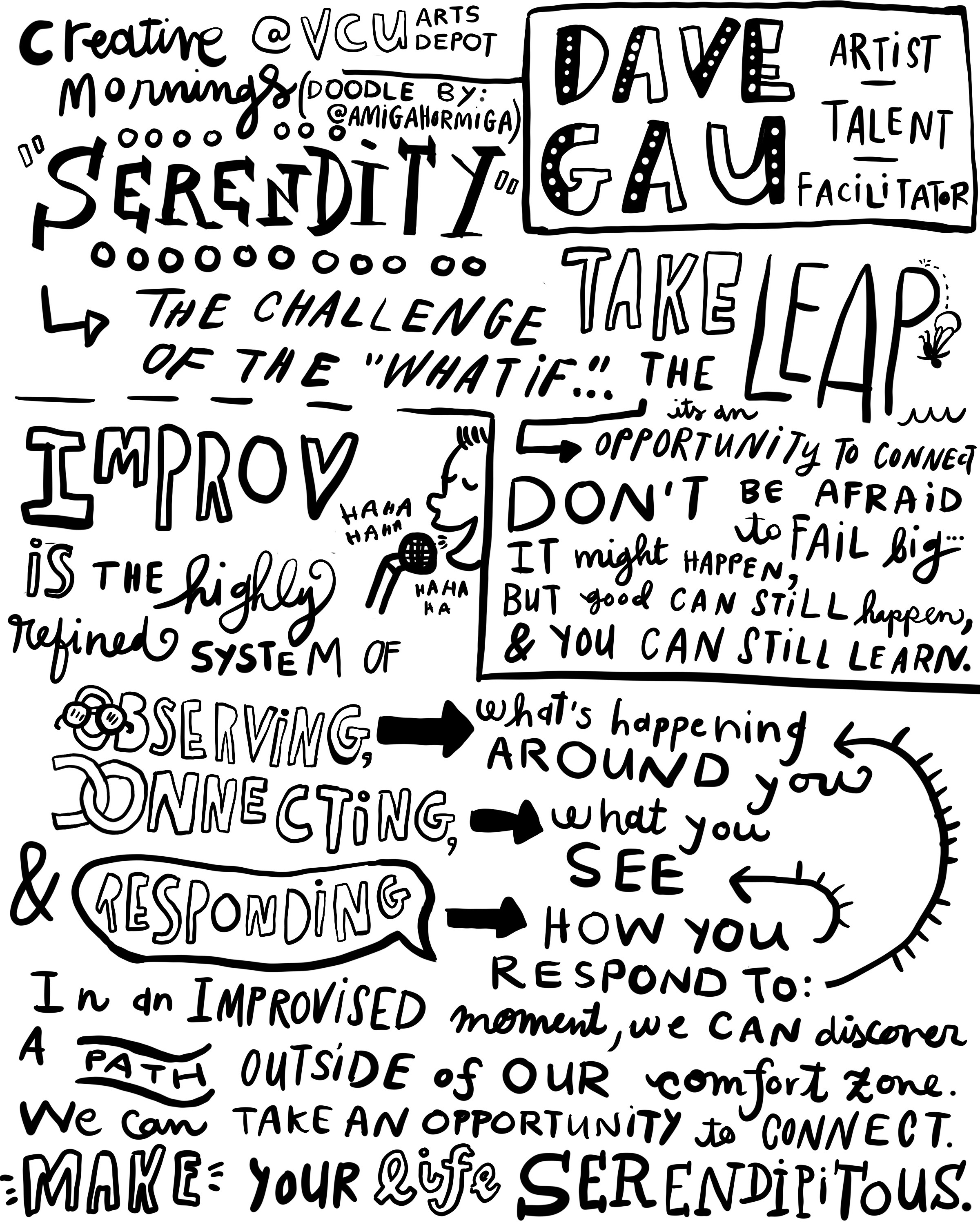 CreativeMornings RVA is the local chapter of the international monthly lecture series. I have been visually recording the lecture series since the first talk in the fall of 2015.
I begin my illustrations by attending a CreativeMornings event in person or watch the clip done by our videography team remotely. I began doodling using a pen and paper, and eventually transitioned to using the ProCreate app on my IpadPro.
All illustrations are blown up onto 18x32 posterboard and put on display at each CreativeMornings event.